Estate Planning In Massachusetts: What Is A Testamentary Trust?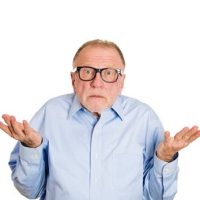 A well-structured estate plan should be comprehensive. It should prepare you and your family for the future—no matter what might happen. Most people in Massachusetts can benefit from setting up a trust. There are several different types of trusts. A testamentary trust is a trust that you can create with your Will. In this article, our Boston-area estate planning attorney provides an in-depth overview of the most important things you should know about testamentary trusts in Massachusetts.
Testamentary Trust: Defined
As simply defined by Investopedia, a testamentary trust is a legal entity created as part of a person's Will to manage the distribution of assets after their death. In Massachusetts, the trust comes into existence only after the person's death and is subject to the probate process. The Will typically outlines the terms of the trust, including how the assets should be managed, who the beneficiaries are, and appoints a trustee responsible for overseeing the assets in accordance with the terms of the trust. Testamentary trusts are primarily used to protect the interests of beneficiaries and can be especially useful in situations where the beneficiaries are minors. 
Testamentary Trusts Only Take Effect After a Person's Death 
Many trusts—including living trusts—can take effect right away. It is crucial to understand that testamentary trusts in Massachusetts are different. They are not active during the lifetime of the person creating the Will. These trusts only take effect after the person's death, following the probate process. Probate is the legal procedure through which a Will is validated by the court, and the assets are distributed according to the Will's provisions. 
What are the Advantages of a Testamentary Trust in Massachusetts 
A testamentary trust may or may not be a good option for you and your family. It depends entirely on your specific circumstances and your goals/needs. There are several advantages to establishing a testamentary trust in Massachusetts, including:
Protection of Beneficiaries' Interests: Testamentary trusts can be designed to protect the interests of young or financially inexperienced beneficiaries by setting conditions for asset distribution.
Flexibility in Asset Distribution: The trust allows for customized distribution plans, including staggered distributions or distributions contingent on specific events or achievements.
Probate Oversight: Because testamentary trusts are subject to probate, there is court oversight which can provide an additional layer of protection to ensure that the deceased's wishes are carried out properly. This may also be a drawback, as the court oversight will continue while the testamentary trust is in existence.
Potential Estate Tax Benefits: For larger estates, testamentary trusts can be structured to reduce or eliminate estate taxes in Massachusetts. 
Contact Our Boston Estate Planning Attorney Today
At Fisher Law LLC, our Boston estate planning lawyers have the legal and professional expertise that you can trust to handle the full range of trust planning matters. If you have any questions about testamentary trusts, please do not hesitate to contact our estate planning lawyers for your fully private case assessment. We provide trust planning guidance throughout Greater Boston, including Suffolk, Norfolk, Middlesex, and Plymouth County.
Source:
investopedia.com/terms/t/testamentarytrust.asp