Here Is Why You Should Have A HIPAA Release As Part Of Your Estate Plan In Massachusetts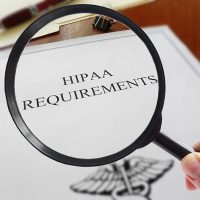 A comprehensive estate plan is a must. With a well-designed estate plan, you can be confident that you and your family are properly protected. A HIPAA release is an important part of a modern estate plan—yet most people do not have one. According to data cited by Forbes Magazine, only 18 percent of Americans surveyed report that they have a HIPAA release. Here, our Norwood estate planning lawyers explains why you should include a HIPAA release as part of an estate plan in Massachusetts. 
Background: HIPAA is a Federal Law that Protects Privacy of Health Information 
The Health Insurance Portability and Accountability Act (HIPAA) HIPAA is a federal law that protects the privacy of an individual's health information. It sets standards for the handling and protection of personal health information, and establishes penalties for organizations that fail to comply with these standards. HIPAA applies to healthcare providers, insurers, and other organizations that handle personal health information. 
The Challenge: HIPAA Can Make it Difficult for Loved Ones to Get Medical Information  
For patients, HIPAA's privacy protections are good news. They help to ensure that your sensitive health records are protected from unauthorized disclosure. However, the law can create an estate planning challenge: Your loved ones may face problems in obtaining medical information if you are not in a position to authorize disclosure. 
A Clear Solution: A HIPAA Release is a Key Part of Comprehensive Incapacity Planning 
A HIPAA release is a legal document that allows an individual to authorize the release of their personal health information to designated individuals. When including a HIPAA release as part of your estate plan, you can "pre-authorize" the disclosure of medical records to a trusted individual—spouse, parent, adult child, etc—in the event of your incapacity.  Doing so helps to ensure that loved ones are able to access medical information to provide better care for you. 
An Overview of the Federal Guidelines for a Valid HIPAA Release 
For a HIPAA release to be legally enforceable, it must conform to certain characteristics. Specifically, your HIPAA release should meet the following criteria: 
Signed and dated by you; 

 

Clear identification of person(s) who can access sensitive information;  

 

Expiration date or expiration "event"; 

 

A clear statement that you retain the right to revoke the release at any time; and

 

Acknowledgement that the individual who you authorize to access your medical records/information could disclose things to third parties.
Ultimately, a HIPAA release should always be drafted by an experienced Massachusetts estate planning lawyer. An attorney will make sure that you have the right plan in place for your needs. 
Consult With Our Massachusetts Estate Planning Attorneys Today 
At Fisher Law LLC, our Massachusetts estate planning lawyers provides a full range of personalized services to people and families. If you have any questions about setting up a HIPAA release or health planning more generally, we are here to help. Contact us today or send us a direct message to set up a confidential initial appointment. With a law office in Norwood, we provide solutions-oriented estate planning services in Boston and throughout the wider region.  
 Sources:
cdc.gov/phlp/publications/topic/hipaa.html 
forbes.com/sites/steveparrish/2020/04/09/seven-tips-for-converting-your-retirement-plan-to-your-estate-plan/#6dbe071d5327