Can You Disinherit A Spouse In Massachusetts?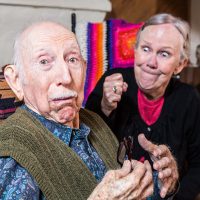 One of the core advantages of estate planning is that it allows you to assert control over what will happen to your own property and assets. With a will, trust, and other estate planning tools, you can effectively carry out your own wishes. You may be wondering: Can you disinherit a spouse in Massachusetts? The answer is "no"—at least not completely. The Commonwealth has specialized laws in place that protect spouses against a full disinheritance. In this article, our Norwood estate planning lawyers explains the key things to know about disinheriting a spouse in Massachusetts. 
Background: Massachusetts has an 'Elective Share' Statute 
Similar to most, but not all, states, Massachusetts has what is called, an elective share statute. The elective share law is a legal provision that allows a surviving spouse to claim a certain portion of their deceased spouse's estate, even if they were disinherited in the will. A spouse who was left out of a will (or outright disinherited) can essentially "elect" against the will. This statute is in place to ensure that the surviving spouse is not left without adequate financial support after the death of their spouse. In other words, Massachusetts law actually prohibits a person from completely disinheriting a spouse. 
Know the Law: An Overview of G.L.C. 191, § 15 
Elective share cases in Massachusetts are governed by G.L.C. 191, § 15. In 2019, the Massachusetts Supreme Judicial Court provided clarity of the application of the elective share statute in the case of Ciani v. MacGrath. The dispute involved a married man who had a previous wife and four children from his first marriage. His current wife was effectively left out of his will. In interpreting Massachusetts law, the Commonwealth's highest court determined that a spouse can go against the will and elect to claim an amount up to one-third of the value of the estate up to $25,000 plus one-half of any remaining estate. 
A Comprehensive Estate Plan is a Must, Especially When Property is Not Being Left to a Spouse 
Creating a comprehensive estate plan is crucial for individuals in Massachusetts, particularly in light of the state's Elective Share Statute. As the law allows a surviving spouse to claim a certain portion of their deceased spouse's estate, even if they were disinherited in the will, it is crucial that a proper plan is in place to avoid serious conflict and help to ensure that an individual's wishes for the distribution of their assets are carried out as intended. By working with an experienced Boston estate planning attorney, you can navigate complex elective share and spousal inheritance issues. 
Speak to Our Massachusetts Estate Planning Attorneys Today 
At Fisher Law LLC, our Massachusetts estate planning lawyers have has the professional expertise that you can count on. If you have any questions about the Commonwealth's laws regarding the disinheritance of a spouse, we are here as a resource. Contact us today to arrange your completely private case review with an attorney. Our law firm provides estate planning services in Norwood, Westwood, Dedham, Walpole, and throughout the Greater Boston area.  
 Source: 
masscases.com/cases/sjc/481/481mass174.html