Is An Out-Of-State Will Still Recognized In Massachusetts?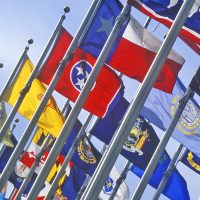 The United States is a mobile society. According to data cited by Bloomberg, nearly 40 percent of the adults in Massachusetts were born outside of the Commonwealth. A move can raise some important estate planning questions. You may be wondering: Is my will from another state still valid if I move to Massachusetts? The short answer is "yes"—though a relocation is a good time to get it reviewed as it may need to be revised. Here, our Walpole estate planning lawyers explain the key things to know about the validity of your will if you move to Massachusetts from another state.
The Principle: Wills and Other Estate Planning Documents Remain Valid 
First and foremost, it is important to understand the overriding legal principle: Neither your will nor your estate planning documents automatically lose effect when you move to Massachusetts. As a broad rule, wills and other estate planning documents—living will, power of attorney (POA), trust documents, etc.—are considered to be "portable." They are valid from one state to another. 
Make Sure that Your Will Conforms to the Massachusetts Legal Requirements 
It is still a good idea to make sure that your will conforms to the legal requirements for the Commonwealth of Massachusetts. You do not want to run into any problems. While there is some variation in the will requirements from state-to-state, most existing wills from other states will meet the Massachusetts standards. To be a valid will in Massachusetts, the document should generally be:
Created by someone one 18 years of age or older;
In writing (with some limited exceptions); and
Signed by the testator. 
A Relocation is a Major Life Event: Get a Comprehensive Review of Your Estate Plan 
When you move to the Boston area from another state, you will not be required to start your estate plan from scratch. Your existing estate plan is likely still valid. At the same time, a relocation to a new state is a major life event. It is a good time to get your will and other estate planning documents reviewed and, if necessary, revised. A comprehensive review of your estate plan should include a review of your will, any trusts you have established, your power of attorney documents, and any other documents that are relevant to the distribution of your assets and the care of your dependents. You should also consider updating your beneficiary designations on your retirement accounts, insurance policies, and other financial assets to ensure that they reflect your wishes. 
Schedule a Confidential Consultation With an Estate Planning Lawyers in Massachusetts
At Fisher Law LLC, our estate planning attorneys are committed to helping clients put the best structure in place to protect their future. If you need to get your will reviewed and/or revised, we are here as a legal resource. Contact our legal team today to set up your strictly private, no strings attached case evaluation. With a law office in a law office, we provide estate planning services in Norfolk County and throughout the entire Greater Boston Area.
Source:
bloomberg.com/news/articles/2019-03-05/mobile-vs-stuck-who-lives-in-their-u-s-birth-state