How To Honor A Decedent's Wishes In Questionable Circumstances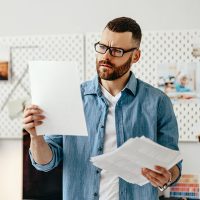 If you've lost a loved one,  the emotional stress from such a life event is generally made worse if the decedent left assets behind in his or her own name, thus requiring a probate.   While the administrative and procedural process of probate are time inefficient and the distribution of an inheritance may not occur until one year from the date of death of the decedent,  the whole winding up of a loved one's affairs can be exacerbated if the terms of the Last Will and Testament deviate significantly from a version that you were given during the decedent's lifetime or even verbally outlined by the decedent prior to his or death. If your loved one's Last Will and Testament has been forged, altered, or indicates that they have been subject to undue influence, you may have grounds to challenge the validity of the Will so that you your loved one's true final wishes are honored and adhered to.
If you have reason to believe that your loved one's Will is not valid and that your inheritance has suffered as a result, it's important to contact an experienced Norwood, Massachusetts, estate attorney as soon as possible so that they can start working to advocate for both you and your loved one.
Reasons that a Will May Be Invalid
It is unfortunately far too common for the elderly to be taken advantage of by those who have close access to or control over them. This can occur when caretakers or new "friends" pressure, coerce, or manipulate your loved one into altering their Will to benefit them instead of their family members and friends.   It is not necessary that the Will be altered to give all assets to just this one person;  it may be that this person is added as a beneficiary along with other devisees.   It is the fact that unorthodox means were implemented to enrich someone that would not have been included in the document otherwise.
With that said, however, any time a previously unknown person or recent, new acquaintance receives a large piece of the decedent's estate, it should raise a red flag that undue influence may have occurred. Also, if your loved one was not mentally competent to sign or change their Will, this can raise a competency issue which can also render the Will invalid and unenforceable.   If signed, but the signature is not recognized as that of the decedent, there may be an issue of forgery.
Challenging a Will
In order to challenge a Will, you must have standing to do so.   Standing is a legal concept.    Standing limits participation in lawsuits and asks whether the person(s) bringing a lawsuit, or defending one, has enough cause to "stand" before the court and advocate, since not anyone can go to court for any reason. To have standing, a party must show an "injury in fact" to their own legal interests.    Thus, if you can demonstrate that you would have inherited from the estate, either because you are an heir or were named as a devisee in a prior version of the decedent's Will, you may have standing to challenge a newer version.    . If you are successful in bringing a challenge against the Will and it is determined to be invalid, a prior version of the Last Will and Testament may be entered into probate and distribution made in accordance with that document or, alternatively, if there is no prior version,  the estate will instead be distributed based on Massachusetts intestate succession statutes.
Schedule a Consultation with Fisher Law, LLC in Boston, Massachusetts
If you believe that your loved one's will does not reflect their authentic intentions, it's important to challenge the Will in probate court to ensure that their wishes are honored and that you get the inheritance that you are legally entitled to. Contact the Norwood estate planning lawyers at Fisher Law, LLC to schedule a consultation today.
Source:
malegislature.gov/Laws/GeneralLaws/PartII/TitleII/Chapter190B/ArticleII/Section2-517