Who Can Contest A Guardianship?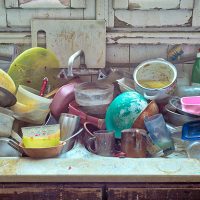 For most people, losing control of their lives is unfathomable,  but for many elderly adults it is a necessity only after the exhaustion of all other viable options. If your elderly loved one is no longer able to care for themselves by making sound decisions about their finances, property, and health, a guardianship and/or conservatorship may be the best option in order to ensure that the individual is living in a safe environment that addresses his or her health issues and that a responsible person has been appointed and supervised by a court to utilize the individual's financial resources for his or her benefit.
A guardian is appointed only when a court determines that an individual is unable to receive or evaluate information, make or communicate decisions, or lacks the ability to meet essential requirements for physical health, safety or self-care due to a clinically diagnosed condition.  .   A conservator is appointed when a court finds that an individual cannot manage his or her financial affairs thus requiring another individual to pay bills, make investment decisions and manage the assets for the incapacity person.   If you believe that you have a family member in need of a guardian or conservator, you should speak to an attorney as soon as possible to understand your options
Understanding Guardianship in Massachusetts
A court will consider appointing a guardian if an individual is no longer able to care for themselves by making sound decisions about their property and medical care. It's important to understand that appointing someone as a guardian results in a significant loss of civil rights on behalf of your loved one, so it is only something that should be done if it is absolutely necessary. The court implements a number of measures to ensure that the individual is actually incapable of caring for themselves and performs assessments in order to determine their ability to do so. They will also be appointed an attorney to represent their interests and rights throughout the process. Guardianship will not be awarded if your loved one is still able to take care of themselves somewhat. In fact, the court will not consider an individual incapacitated and in need of a guardianship if they are able to manage at least some of their own affairs. Rather, they must be unable to manage their affairs in order to necessitate a guardian. If you are unsure whether a guardianship and/or conservatorship is right for your family member, schedule a consultation with a Massachusetts attorney to discuss it further.
What is a Contested Guardianship?
A contested guardianship is a guardianship that at least one person or party doesn't want to happen. The person who contested a guardianship may be the individual that is at the center of the case or petition for guardianship.  . In many cases, a guardianship will be contested because other members of the individual's family cannot agree on who should serve as the guardian. When this is the case, the guardianship will be considered contested and the judge will have to decide whether the individual needs a guardianship and, if so, who the most appropriate guardian would be. The court generally favors the individual's close family members and spouse when selecting a guardian, however, if none of these individuals are willing to serve as the guardian or would be capable of serving as one, the court can appoint a guardian outside the family, if necessary.
Contact Fisher Law, LLC to Schedule a Consultation
If you are interested in pursuing guardianship and/or conservatorship for a family member in need, or in contesting one, contact the experienced Norwood guardianship attorneys at Fisher Law, LLC today to schedule a consultation.
Source:
mass.gov/lists/probate-family-court-forms-for-guardianship-and-conservatorship