An Overview Of Adult Guardianship Proceedings In Massachusetts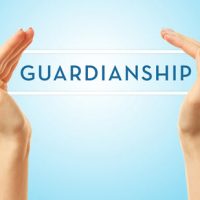 The need for a guardianship proceeding  may be necessary when a person many not be able to manage their own affairs due to either mental or physical inabilities or limitations.   It could be because of an illness, such as dementia, a disability, or some other major medical problem. In Massachusetts, a trusted loved one may be appointed as a "guardian" of a vulnerable person. Adult guardianship proceedings are complex legal matters. At Fisher Law LLC, we understand the sensitivity and importance of these cases. Here, our Norwood adult guardianship lawyers provides an overview of the key things to understand about adult guardianship proceedings in Massachusetts.
What is Adult Guardianship?
As described by the Massachusetts Court System, an adult guardianship is "a legal process that gives the guardian permission to take care of and make decisions for an incapacitated adult." It is a major step. In effect, a trusted person takes over the legal rights and decision-making authority for someone else who is vulnerable and incapacitated. For example, an adult child could become the legal guardian of an elderly parent who is no longer able to manage their own affairs.
How to Obtain an Adult Guardianship in Massachusetts 
There is a specialized process in place to obtain an adult guardianship in Massachusetts. A petition must be filed with the appropriate court seeking the guardianship. As a prospective ward (vulnerable person) is incapacitated, an adult guardianship petition can be filed by the person who is seeking to become the guardian.
As part of an adult guardianship petition in Massachusetts, the person seeking an adult guardianship must provide comprehensive supporting medical evidence in the form of a medical certificate or clinical team report. Most often, a medical certificate will be used. Signed by a licensed physician, a medical certificate attests that the vulnerable person is actually incapacitated. 
Massachusetts Favors Less Restrictive Alternatives When Viable
By definition, an adult guardianship takes away the legal rights of a vulnerable person. It is a very big step. While it is necessary to protect a vulnerable adult in some cases. Massachusetts law requires courts to consider less restrictive alternatives. In some circumstances, an alternative that is not as restrictive as an adult guardianship may be sufficient to protect the health, safety, financial interests, and well-being of a vulnerable person. Some examples of less restrictive options that may be considered in an adult guardianship case include:
Supported decision-making;
Health care proxy;
Power of attorney (POA);
Limited guardianship; and
Conservatorship.
A person petitioning for an adult guardianship in Massachusetts should themselves consider less restrictive alternatives. They should also be prepared to prove that these options are not sufficient as part of their adult guardianship petition. 
Speak to a Norwood, MA Adult Guardianship Attorney Today 
At Fisher Law LLC, our Massachusetts adult guardianship lawyers have has the professional expertise that you can trust. If you have any specific questions or concerns about adult guardianships, we are here as a legal resource. Give us a call now or contact our law firm online to arrange your confidential, no commitment consultation. From our Norwood law office, we assist people and families with adult guardianship cases in the surrounding communities of Norfolk County and throughout the Greater Boston area.
Source:
mass.gov/guardianship-conservatorship-of-incapacitated-persons