Long-Term Care Planning In Massachusetts: What Is A Medicaid Spend Down?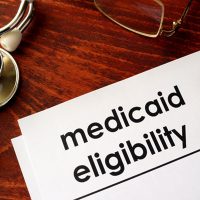 Long term care costs are almost unfathomably expensive—and they continue to rise. According to data from SeniorLiving, the average monthly cost of a private room in a nursing home in Massachusetts is now an astonishing $13,535.   While this is a state average, in our area, private pay rate for skilled care can exceed $16,000 per month.  There are some public benefits that can help cover these types of costs. However, the primary public program, Medicaid (called MassHealth in Massachusetts), is based on financial need.  In order to meet the financial eligibility requirements, some people may be required to "spend down" their assets, Fisher Law's Norwood Medicaid planning attorneys  can guide you and your family with a Medicaid spend down as a strategy to achieve eligibility.
Debunking a Common Myth: Medicaid Provides Nursing Home Coverage, Not Medicare 
To start, it is important to clear up a common misconception: Medicare does not provide comprehensive long term care coverage. Indeed, Medicare only offers very limited, short term benefits for nursing home coverage and other related needs. Instead, Medicaid is the public program that provides long term care coverage. It is an important difference. Whereas Medicare is open to everyone, Medicaid only provides benefits to those who qualify based on financial need. 
Medicaid Eligibility is Based on Financial Need—Including for Long-Term Care 
Eligibility for long term care coverage through Medicaid is based purely on financial need. There is both an income and an asset test. The Medicaid "spend down" is the process that allows individuals to become eligible for Medicaid coverage of long-term care services, such as nursing home care, by reducing their countable assets to below the Medicaid eligibility limit. This is often necessary for individuals who have too many assets to qualify for Medicaid, but not enough income or resources to pay for long-term care out of pocket. In some cases, a person may be required to pay for their own long term care costs until they "spend down" sufficient funds to qualify.  There are other "spend down" strategies besides this obvious option.    In other words, you don't have to just spend your excess resources on the private pay rate for skilled care at a nursing home until you reach the eligibility requirements.  You can actually spend your excess resources on other, non-health related goods and services that provides value to you and your family while also providing a means of achieving eligibility quicker.
Protect Yourself and Your Living Savings: Plan Ahead 
In Massachusetts, in order to qualify for MassHealth, an unmarried/widowed applicant can only have $2,000 in countable assets, and a married applicant can have an additional $137,400 (in 2022) and $148, 620 (in 2023)  in countable assets  for a total of $150, 620 in 2023.   If an applicant's assets exceed these limits,  they may be required to "spend down" before they can qualify.
Medicaid spend down is typically done just prior to entering a nursing home.  If you are unmarried and have done no planning with regard to long term care costs, the strategies available to shelter excess, countable resources may be limited, with spending down the only viable strategy.  If an applicant is married and done no planning, the spouse living in the community provides additional "crisis" planning options; however, relying on the probability that a spouse will be alive at the time of long term care needs is not optimal planning.  The best approach to  protect yourself and your life savings is by planning ahead.   Indeed, there are proactive estate planning strategies that can often be used to shelter assets in order to ensure that you qualify for long-term care coverage through Medicaid when/if that time comes. An experienced Massachusetts elder law and estate planning attorney can help.
Contact Our Massachusetts Long Term Care Planning Attorney Today
At Fisher Law LLC, our Norwood long term care planning lawyers have  the skills and experience to protect your financial interests. If you have any questions about Medicaid spend downs, we can help. Contact us today to schedule your fully confidential consultation. With an office in Norwood, we provide Medicaid planning services in Norfolk County and throughout the Greater Boston area.
Source:
seniorliving.org/nursing-homes/costs/