I Am A Senior Living In Massachusetts. How Do I Apply For Medicaid?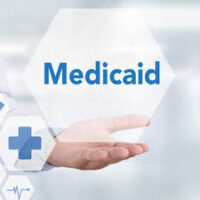 If you are a senior citizen who resides in Massachusetts, you may be eligible to receive Medicaid (called "MassHealth") health care benefits from the state. The following article will provide some information regarding the Medicaid application process for seniors.
What is Medicaid?
Medicaid is a program funded jointly by states and the federal government that provides health coverage to eligible low-income adults, children, pregnant women, senior citizens, and people with disabilities. There are an estimated 74.9 million Americans who are currently receiving Medicaid benefits.
What is MassHealth?
In Massachusetts, Medicaid and the Children's Health Insurance Program (CHIP) are combined into one program called MassHealth. MassHealth members are entitled to various health care benefits, including doctors' visits, prescription drugs, hospital stays, and other important services.
Who is eligible to apply for Medicaid?
There are some basic eligibility requirements for seniors (aged 65 or older) who wish to apply for Medicaid benefits. These requirements include the following:
Residency: You must reside in Massachusetts in order to apply. This residency requirement is fulfilled if you live in the state and either intend to reside there (with or without a fixed address), or if you have entered the state with a job commitment or are seeking employment.
Citizenship: In order to receive Medicaid benefits, your U.S. citizenship or eligible immigration status must be verified.
Finances: In order to determine your eligibility, the finances of both you and your spouse will be considered.    Navigating the eligibility rules is very complex and often requires the assistance of an elder law attorney to confirm eligibility or to assist in becoming eligible prior to application (whether the need for Medicaid benefits is imminent or in future).
What information/documentation will I need to apply?
In order to apply for Medicaid, you may need to provide the following information and documentation:
Social Security numbers for every household member who is applying
Proof of your income and assets
Proof of any health insurance that you are currently enrolled in or have access to
Information about or proof of citizenship/national status or immigration status
How do I apply?
You can apply for Medicaid benefits either via mail, fax, or in person.
What happens after I submit my application?
After you submit your application, the process will typically proceed in the following manner:
MassHealth will review your application. Once you submit your application, MassHealth will review it to ensure that you have met all of the eligibility requirements and that there is no missing information.
MassHealth will reach out if they need additional information. If your application is missing crucial information, MassHealth will either write or call you to obtain this information or documentation.
MassHealth will make a decision about eligibility. Once all of your information has been provided and MassHealth conducts a thorough review of your application, it will make a decision regarding whether or not you are eligible for benefits.
MassHealth will send you written notice of its decision. After making its determination, MassHealth will send you a letter with its decision. If you are found ineligible, this letter should include the reasons why, as well as an option to appeal the decision.
Do You Need Help Filing for Medicaid? Speak to a Norwood Elder Law Attorney Today
If you need assistance with the Medicaid application process or planning for eligibility just prior to or five or more years before submitting an application, please contact Fisher Law LLC today. Our Greater Norwood estate planning and elder law lawyers are confident that we will be able to provide assistance and guidance throughout the process.
Source:
mass.gov/service-details/eligibility-for-people-age-65-and-older-and-people-who-need-long-term-care-services