6 Estate Planning Myths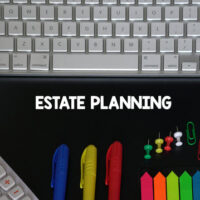 Estate planning has many nuances and can often be disregarded altogether by people who believe that the process is too complicated, expensive, or tedious. The following article will provide some common myths that are typically associated with the estate planning process.
Myth #1- Estate planning is only for the very rich. If you own an estate (and most adults do), you should begin the estate planning process, regardless of how wealthy you consider yourself to be. Your estate consists of everything you own, including your car, your home, checking and savings accounts, life insurance, real estate, furniture, and personal possessions.
Myth #2- Estate planning is only for the elderly. Unfortunately, no one knows the date of their death. As such, no one should take for granted that they will live to see old age before deciding to start the estate planning process. All adults should consider beginning the process sooner rather than later.
Myth #3- Estate planning does not require the services of an attorney. Estate planning can sometimes be complicated, especially if you have a lot of property and are not very sure about what you are doing. An estate planning attorney can help you complete the relevant documents, meet the applicable deadlines, and provide you with assistance throughout the planning process, whether your estate is complicated or straight forward.
Myth #4- If I die without a valid will, the state will get my assets. There is often a general assumption that if a person happens to die without a valid will, his property will go to the state. However, in actuality, if a person dies without a will in Massachusetts, the state will apply its "laws of intestacy" to determine who is entitled to your property.
Myth #5- If I have a valid will, I don't have to worry about probate. While it is true that wills can help you avoid probate in most instances, this is not always the case. For example, if you own real estate in more than one state, each property may have to go through probate in its respective state.
Myth #6- If I have a trust, I can avoid paying estate taxes. Some people assume that if they create a trust, that they will not have to pay estate taxes. However, most trusts do not automatically help you avoid having to pay these taxes. As such, if you are planning to avoid tax liability, your best bet is to consult with an estate planning attorney to ensure that you create the type of trust that will either reduce or altogether eliminate your tax liability.
Do You Need Help with Estate Planning? Speak to a Norwood Elder Law Attorney
Estate planning can be a very complicated endeavor. If you need help with estate planning, Fisher Law LLC can provide assistance. Our Norwood estate planning lawyers will ensure that you are provided with the proper information to accomplish your estate planning goals. Please don't hesitate to call us at (781) 821-8800 or use our online form to schedule a consultation appointment with our offices.