Exploring The Types Of Probate In Massachusetts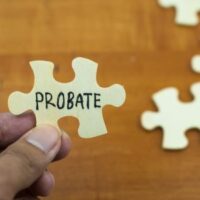 After a loved one dies, the family may find themselves having to go to court to prove that the will left by the decedent is valid or to address any other concerns about the decedent's property. This process is referred to as "probate." The following article will discuss some of various types of probate available in the state of Massachusetts.
What is probate?
Probate is a legal process that occurs after someone dies and typically includes:
proving in court that the deceased person's will is valid
identifying and inventorying the deceased person's property
having the property appraised
ensuring that any debts and taxes are paid
distributing any remaining property according to the terms of the will
What are some types of probate?
Two types of probate in Massachusetts are informal probate and formal probate.
Informal probate: Informal probate is an administrative proceeding, which is processed by a Massachusetts Uniform Probate Code (MUPC) magistrate instead of a judge. Because it is informal, there are no court hearings for this process. If all of the requirements are met, a magistrate can issue an informal order as early as 7 days after the decedent's death. Informal probate is only available in the following situations:
You have the original will in your possession
You have the official death certificate in your possession
You know the location and identity of all the decedent's heirs
The person who will be appointed as personal representative has priority for appointment (priority for appointment is a way of deciding how to rank the people who may be appointed personal representative)
Any spouse or heir that is incapacitated or a minor is represented by a conservator, or a guardian who isn't the same person filing for probate
The court hasn't required supervised administration (supervised administration means that the court would have to approve everything the personal representative wants to do before you do it)
You don't need a judge to sign an order or final decree for any reason
Formal probate: Formal probate matters are typically heard by a probate judge and may involve one or more court hearings to resolve certain issues. Formal probate may be required for various reasons, including when:
You need to object to an informal probate
Informal probate isn't available
The will is a copy of an original or has handwritten words added or crossed out
The terms of the will are ambiguous
You need supervised administration
The court needs to appoint a Special Personal Representative
Incapacitated persons or minor heirs need to be represented
The personal representative doesn't have priority for appointment
The petitioner is a creditor or public administrator
A judge must sign an order or final decree for any reason
The decedent's tax returns need to be filed
The decedent has taxes that need to be paid
If You Need Additional Information Regarding the Probate Process, Speak to a Norwood Estate Planning Attorney
If you need more information regarding the probate process in the state of Massachusetts, the Norwood estate planning attorneys at Fisher Law LLC can help. We will explain the process and will be happy to answer any questions and address any concerns you may have. Please contact us today to schedule an initial consultation with our office.
Source:
mass.gov/guides/file-an-informal-probate-for-an-estate