The Small Business Owners' Guide To Business Succession Planning In Massachusetts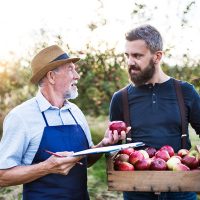 Small businesses are the backbone of the economy in Massachusetts. Many small business owners want to keep their company in the family for generations. Others may be looking to eventually transition out of the business. Regardless of your goals, it is imperative that you have a comprehensive business succession plan in place. Within this article, our Norwood business succession planning attorney provides an in-depth guide for small business owners.
What is a Business Succession Plan? 
A business succession plan is a plan that outlines the steps for transferring ownership and control of a business from one owner or group of owners to another. This plan is often put in place by the current owner(s) of a business in order to ensure that the business continues to operate smoothly and effectively after they are no longer involved in its management and decision-making. What exactly a business succession plan entails depends on the unique needs of the company.
Three Reasons Why You Need a Succession Plan for Your Small Business in Massachusetts
An alarming number of small business owners do not have an adequate succession plan. According to data cited by PriceWaterhouseCoopers, only one-third of small companies have a comprehensive succession plan in place. Small companies in Massachusetts without a well-designed business succession plan are vulnerable. Here are three reasons why succession planning is essential:
A Smooth Transition: A succession plan will make sure that everyone is on the same page regarding the long-term future of the company.
Reduce Risk of Disputes: Without a succession plan, there is a high risk of a dispute when it comes time for the small business to transition.
Personal Protection: A business succession plan will ensure that the small business owner's personal financial interests are properly protected.
Key Succession Planning Questions to Ask Yourself as a Small Business Owner 
A business succession plan should be customized to meet the unique needs of your small company. Do you have a proper business succession plan in place? Here are some key questions that you need to ask yourself as a small business owner in Massachusetts:
Do you know your long-term vision for your business?
Have you identified a potential successor?
Do you want to transfer the business to a family member or other loved one?
Is there adequate funding for the transition of the business?
Have all of the important conversations taken place?
Is there a contingency plan in place in case of an emergency? 
Get Help From a Business Succession Planning Attorney in Massachusetts
At Fisher Law LLC, our Massachusetts business succession lawyers are diligent, experienced, and effective advocate for clients. All small businesses should have a comprehensive succession plan in place. We are here to help you create one. Contact us today to arrange a strictly confidential initial consultation. With an office in Norwood, we provide business succession planning services in Norfolk County and throughout the Boston area, including in Walpole, Dedham, and Westwood.
Source:
pwc.com/us/en/services/trust-solutions/private-company-services/library/family-business-survey.html