Why A Business Succession Plan Is An Important Part Of A Comprehensive Estate Plan For Business Owners In Massachusetts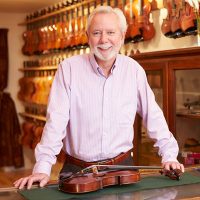 Estate planning can be complicated—especially so if you own and operate a business. A business owner's estate plan needs to take the future of their company into account. A business succession plan is crucial. Here, our Greater Boston business succession planning attorneys explains why succession planning is such an important part of the estate planning for business owners in Massachusetts.
What is a Business Succession Plan? 
Broadly explained, a business succession plan is a strategic blueprint that is designed to ensure the seamless transfer of a business's ownership and management when the owner decides to retire, in the event of incapacitation, or in case of their death. Among other things, the plan outlines who will take over the business, how the transition will occur, and the measures put in place to ensure that the business remains viable during and after the succession. 
Why it Matters: The Importance of a Business Succession Plan 
A business succession plan is a crucial part of the estate planning process for small business owners in Massachusetts. Here are some of the key advantages of a business succession plan:
Minimize Disruptions: A business succession plan minimizes operational disruptions by ensuring that there is a successor ready to take over the leadership and management.
Protect Legacy and Brand Value: The plan protects the legacy and brand value of the business by ensuring a continued commitment to the company's mission and values.
Ensure Financial Stability: A well-thought-out succession plan ensures that the company has the necessary financial arrangements in place for a smooth transition.
Mitigate Conflicts: By clearly defining the succession process, it minimizes the potential for conflicts among stakeholders and family members who might have an interest. 
Key Elements of an Effective Business Succession Plan in Massachusetts 
Every business succession plan should be customized to meet the unique needs of the company. Though, there are some common elements that many business succession plans share:
Selection of Successor(s): Identify and choose individuals who are capable and willing to take over the business, ensuring they align with the business's goals and values.
Training and Development: Implement a training program for the successor(s) to develop the skills and knowledge necessary for effectively running the business.
Valuation of the Business: Engage experts to conduct a valuation of the business to determine its worth, which is essential for taxation and ownership transfer processes.
Ownership Transfer Strategies: Establish clear strategies for transferring ownership, which may include buy-sell agreements, trusts, or family limited partnerships, and ensure they comply with Massachusetts laws.
Financial Arrangements: Create financial arrangements like life insurance or buyout agreements, to ensure that funds are available for the transition process. 
Get Help With a Boston Estate Planning Attorney for Business Owners
At Fisher Law LLC, our Boston estate planning lawyers for business owners are experienced and reliable advocates for clients.  Because business succession has many tax aspects, you will want an experienced tax attorney to assist in your business succession and estate plan.  Fisher Law has lawyers with advanced law degrees in taxation and are uniquely qualified to counsel in the transition of your business. If you have any specific questions or concerns about business succession planning, professional guidance and support is available. Contact our estate planning team today to learn more about how we can help. Our law firm provides business succession planning services in Boston and throughout all of Massachusetts.