What Does Research Say about Senior Well-Being and Living Space Design?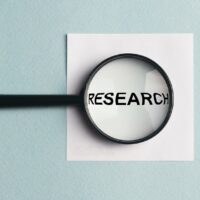 Design's Impact on Seniors' Perceptions of Wellness from New York-based architecture firm Perkins Eastman, reviewed the responses of 540 older adults living in three West Coast senior living communities to see how they looked at their own physical, social/emotional and intellectual wellness.
McKnight's Senior Living's recent article entitled "90% of senior living residents say design integral to well-being: study" explains that the study started many years before the impact of COVID-19 on the senior living sector. It included responses from residents living in three life plan communities, also known as continuing care retirement communities: MonteCedro in Altadena, CA; Spring Lake Village in Santa Rosa, CA; and Rockwood Retirement Communities in Spokane, WA. The three communities were chosen due to their focus on whole-person wellness and specific design strategies to support that objective.
The residents of these communities completed questionnaires between 2015 and 2017 at certain points of pre-construction, post-construction, and occupancy. The study looked at these wellness strategies used by designers:
Autonomy, control and choice
Design in variety
Promotion of use through location and access
Patterns of movement
Natural connections
Touch of serendipity
Degrees of privacy
Layers of light
Sensory experiences; and
Feelings of home.
The results showed that more than 90% felt that design strategies used in their communities were essential to their overall well-being. Research showed that residents' perceptions of wellness positively increased or held steady after they began using new or renovated spaces in their communities. The aspects that exhibited the most improvement in physical wellness in all communities was access to physical wellness resources and exercising regularly. In addition, social/emotional wellness, access to resources, a strong support system, and a sense of connection and belonging also improved across all three communities.
The residents' access to intellectual wellness resources were seen as better, and there were more opportunities for residents to expand their knowledge and explore the creative arts.
The authors of the study said the design strategies in the study should be a "starting point" upon which designers and providers can expand, while developing more strategies and approaches to support "whole-person wellness".
Reference: McKnight's Senior Living (Sep. 8, 2020) "90% of senior living residents say design integral to well-being: study"