What's the Best Way to Make a Life Insurance Claim?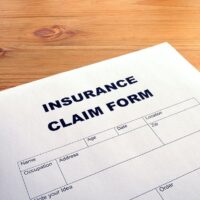 You might get a phone call, a letter or even a text that claims you are the designated beneficiary of their life insurance policy. If and when that happens, request the paperwork. When the person has passed away, it will make the request for the life insurance claim much easier.
Forbes' recent article entitled "How To Make A Life Insurance Claim" says that the life insurance claim process should begin while the policyholder is still alive. He or she should let you know the location of the insurance policy. Make sure it's in a safe place.
One of the key documents you'll need to claim the proceeds of the policy is a certified death certificate—usually obtained from the local health department—and the company's claim form. With these documents, a life insurance claim payment can happen pretty fast.
However, there can be some hiccups. Make sure that you're still the beneficiary, because it's possible that the policyholder changed his or her mind, or chose to put the proceeds into a trust that would make the payout, particularly if there are multiple beneficiaries. The insurance company can tell you if you're not the beneficiary, but it's not required to tell you who is. That would require legal action, and even then you might not be successful, unless you can show the proper procedure wasn't followed, a beneficiary change was made under duress, or there was "undue influence" or lack of capacity.
You also may discover that in the last days or months of their life, the policyholder stopped paying premiums and let the policy lapse. If so, don't hesitate to act fast to "reinstate" the policy.
A beneficiary can also hit another timeline, which is the two-year window of contestability by the insurance company. This could be an issue if the policyholder left out vital information when applying for the policy—such as the fact she was a heavy smoker—and then winds up dying of lung cancer. In these cases, the company can void the policy. In addition, perhaps the person who bought the policy was considering suicide. This would also void the policy within the first two years after the purchase.
After two years, the contestability issues typically expire, and there's no time limit on getting paid, if you're the beneficiary. However, it's wise to file a claim fast, you can still be paid years afterwards.
You usually have some options as to how you get the proceeds. One is a lump sum for the entire amount to which you're entitled. You can also deposit the money into an access fund. That is an interest-bearing account, where the cash can be withdrawn over a period of time. Finally, you can take it in annual installments, like an annuity. Life insurance benefits are also tax-free.
Reference: Forbes (June 8, 2020) "How To Make A Life Insurance Claim"