When Do I Need a Power of Attorney?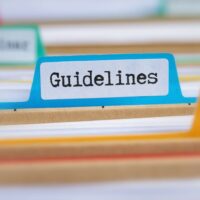 Without a valid durable power of attorney, the answer really depends on what documents need to be signed.
A power of attorney is a legal document signed by the "Principal, " granting the authority to another individual to make decisions on the Principal's behalf. This document is only in effect during the lifetime of the Principal.
nj.com's recent article on this topic asks "Who can sign for an incapacitated person if there's no power of attorney?" The article noted that to have the authority to conduct financial transactions concerning the assets solely owned by the incapacitated person who failed to execute a power of attorney, a guardian will have to be appointed by the court. In Massachusetts, there is a bifurcation of duties between a guardian and a conservator.
A guardianship is a legal relationship established by the court, in which an individual is given legal authority over another when that person is unable to make safe and sound decisions regarding his or her person. A conservator is given legal authority of another person's property.
A petition is file in the Probate Court, in the county where the incapacitated person resides.
While a conservator is appointed to take care of the finances of an incapacitated person, a guardian may also may also need to be appointed to make medical decisions for an incapacitated person who hasn't signed a health care proxy. This is a legal document that gives an agent the authority to make health care decisions for an incapacitated person. A health care proxy is needed in a situation where the principal is mentally or physically incapacitated or unable to communicate. The agent(s) named in the document will make decisions that reflect the wishes of the incapacitated individual.
It's typically not necessary to be appointed as an agent under a power of attorney or health care proxy or legal guardian for another person to sign an assisted living or nursing home admissions contract or a Medicaid application. However, prior to signing another person's admissions contract, read the fine print to be certain that you don't become responsible for the bills!
Reference: nj.com (July 22, 2019) "Who can sign for an incapacitated person if there's no power of attorney?