Why is Financial Fraud So Risky for Seniors?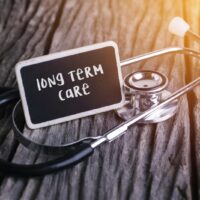 "[Financial fraud] is a very high risk for 100 percent of the elderly population, " said North Carolina Secretary of State Elaine Marshall. "Senior citizens have social security coming [in]. Maybe they have a pension [or] some savings. This is a magnet for crooks and people who want to take their golden years away from them and line their pockets with somebody else's gold."
WRAL.com says, in the article "Elderly population a 'very high risk' for financial fraud, " that scams looking to make a quick buck and disappear may be easier to see, than the subtle but truly harmful abuse that makes a more significant impact.
As people get older, they usually depend more on close family and friends for help, but it can be very easy to abuse that relationship. These types of activities usually target seniors who have diminished mental or physical capacities. Abuse can begin when seniors put their trust in the wrong people. It can be a very close, trusted family member or the caregiver—someone who's very close physically or in relationship.
It's not uncommon for a senior to be persuaded to change his will to benefit a person with whom he had developed a close relationship, only to find out the person had ulterior motives. This type of financial abuse or exploitation can also be hard to see initially.
"Sadly, so much of the elder abuse is done by somebody in the family who is trusted, who is caring for this person, and then takes advantage of them, " Marshall said.
"A word of caution to families–as folks get isolated and lonely, it is very important that they have social contact in a positive nature, every day. Not just somebody coming in to see if they're walking around and eating, " Marshall said. "They need socialization. And therein becomes an avenue for crooks to follow."
Seniors should also be wary of invitations to sales pitches masked as "free lunches, " charities that aren't who they say they are and writing checks to unverified individuals. If it sounds too good to be true, the elderly should use extreme caution before making a financial commitment.
To prevent this, families can divide responsibility between more than one family member. If you have multiple children, giving each one access to the finances makes certain that anything bad will be detected quickly. Another option is to create a trust with the help of an elder law or estate planning attorney. A trust permits the designation of a trustee and requires a more thorough credentialing process to access the assets. An elder law attorney can help in creating a trust and can provide advice on any other methods to protect your finances.
It comes down to determining whom you can trust. Finding credentialed individuals to help you manage and establish safeguards for your assets is critical.
Reference: WRAL.com (January 2, 2019) "Elderly population a 'very high risk' for financial fraud"