Do Nursing Home Residents Have Any Rights?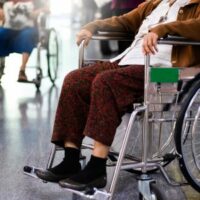 If you are considering nursing home care for yourself or a loved one, you may be concerned about maintaining your autonomy and may question whether residents have any rights. Under the 1987 Nursing Home Reform Act, nursing home residents do have certain rights that must be guaranteed. The following article will provide a brief background of this Act and will discuss some of these specific rights.
The 1987 Nursing Home Reform Act
In 1986, the Institute of Medicine conducted a study of nursing homes (at the request of Congress) and determined that many nursing home residents were being abused, neglected, and mistreated. The Institute proposed several reforms, which resulted in the passage of the 1987 Nursing Home Reform Act by Congress. As a result, any nursing home that receives Medicare or Medicaid payments for long-term residents from the federal government must substantially comply with the requirements of the Nursing Home Reform Act.
What rights do nursing home residents have?
The 1987 Nursing Home Reform Act stipulates that nursing care residents have certain rights. Some of these specific rights include:
The right to not be subjected to unnecessary physical restraints (i.e. vests, hand mitts, seatbelts, etc.) or chemical restraints (i.e. antipsychotic drugs, sedatives, etc.), except when authorized by a physician, in writing, for a specified and limited amount of time
The right to participate in care planning meetings
The right to know the name, specialty, and means of contacting any physician responsible for the resident's care
The right to know when a physician plans to change the resident's treatment plan
The right to know when his health deteriorates
The right to access and examine his records and to make copies if he so chooses
The right to receive a written description of all legal rights (for example, state laws regarding living wills, powers of attorney, and advance directives)
The right to know of available services in the facility and their associated costs
The right to privacy in all aspects of care; this includes the right to privacy in the resident's communications via the telephone, mail, and in-person visits
The right to autonomy in regard to sharing a room with a spouse, gathering with other residents without staff present, joining a social group, managing finances, deciding what to wear, and choosing which activities they want or do not want to engage in
The right to be free from discrimination, intimidation, and coercion, as well as from reprisal for exercising any of the aforementioned rights
The right to be treated with dignity and respect
Do You Need Help with Nursing Home Planning? Speak to a Greater Boston Area Elder Law Attorney
If you need help with nursing home planning, Fisher Law LLC can provide assistance. Our knowledgeable Norwood estate planning attorneys have extensive experience in the practice of elder law and we will ensure that you are provided with the proper information to accomplish your long-term care goals.
Resource:
aarp.org/home-garden/livable-communities/info-2001/the_1987_nursing_home_reform_act.html