Does New Federal Regulation Mean Lower Prescription Drug Prices?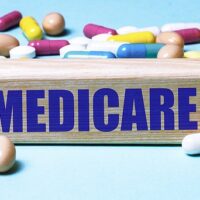 HHS announced a rule that would require manufacturers to give Medicare beneficiaries enrolled in the Part D prescription drug program the rebates that insurers and middlemen, known as "pharmacy benefit managers, " use to negotiate and keep monthly premiums down.
According to the nonpartisan Congressional Budget Office (CBO), this regulation would cause Part D premiums to increase, costing taxpayers $177 billion over 10 years.
AARP's recent article entitled "New Federal Regulations Could Lead to Lower Prescription Drug Prices" says the international pricing rule, which has been called the "most favored nation" regulation, will impact only about 50 medications that are currently administered in doctors' offices. These are generally very expensive cancer drugs provided intravenously, such as chemotherapy medicine. These therapies are paid for as part of Medicare Part B, which covers doctor visits and other outpatient services.
This rule, which is to take effect in January, would provide for a seven-year mandatory nationwide pilot that would restrict Medicare's reimbursement to providers for administering these drugs to the lowest price available among a group of other countries whose economies are similar to the U.S. economy. Drug prices are typically much lower in those countries.
The new regulation wouldn't impact the prices of Part D prescription drugs, which is most of Medicare spending on medications.
HHS says that this regulation could save Medicare recipients $28 billion over seven years. That's because the lower prices of these expensive medications would decrease patients' copays. However, pharmaceutical companies called the rule "unlawful, " and the industry is expected to file lawsuits to try and stop the regulation from going into effect. That may delay or stop the implementation of the program.
The rebate regulation, which would take effect in 2022, would apply to a limited number of prescriptions that currently receive rebates, particularly those that are very expensive and those where there are competing brand-name drugs.
This could increase drug manufacturer revenue by more than $150 billion over 10 years. Executives from major pharmaceutical companies testifying at a Senate Finance Committee hearing in 2019 wouldn't guarantee that they'd lower their prices, if the regulation was enacted.
Reference: AARP (Nov. 23, 2020) "New Federal Regulations Could Lead to Lower Prescription Drug Prices"
Suggested Key Terms: