Estate Planning In Massachusetts: Should I Appoint A Health Care Proxy?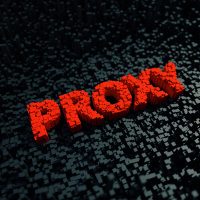 What goes into an estate plan? A good estate plan should be comprehensive and customized to meet a person's unique needs and goals. Health care planning is an important aspect of an estate plan. You may benefit from putting a health care proxy in place. Within this article, our Boston estate planning attorney discusses the most important things that you should know about using a health care proxy as part of your estate plan in Massachusetts.
What is a Health Care Proxy?
Under Massachusetts law (MGL c.201D), a health care proxy is defined as a "document delegating to an agent the authority to make health care decisions." In Massachusetts, the health care proxy document should be in writing, signed by the principal and two adult witnesses. The agent—the person with the health care proxy—is authorized to communicate the principal's wishes and preferences regarding medical treatments, end-of-life care, and other health-related decisions.
Estate Planning: The Benefits of a Health Care Proxy 
Incorporating a health care proxy into your estate plan offers several benefits. To start, it ensures that someone you trust is making decisions that align with your values and preferences when you are unable to express them. It can provide peace of mind for both you and your loved ones. Beyond that, a health care proxy can help prevent family disputes by establishing a clear decision-maker in advance. It can reduce stress and uncertainty during an already difficult time. Finally, a health care proxy can help avoid court intervention and the appointment of a guardian or conservator. 
A Competent Adult Can Revoke a Health Care Proxy at Any Time 
It is essential to know that a competent adult can revoke a health care proxy at any time. In other words, if your circumstances or preferences change, you can terminate the proxy and create a new one with updated instructions or appoint a different agent. In Massachusetts, revoking a health care proxy can be done through a written or oral statement 
You Need a Comprehensive Estate Plan (Will, Living Will, Power of Attorney, etc) 
While a health care proxy is an important element of estate planning, it is only one component of a comprehensive plan. Other essential documents to consider include a last will and testament, which dictates how your assets will be distributed after your death; a living will, which outlines your preferences for end-of-life care; and a durable power of attorney, which grants someone the authority to manage your financial and legal affairs if you become incapacitated. Creating a comprehensive estate plan ensures that your wishes are respected and provides guidance to your loved ones in various aspects of your life. 
Contact Our Boston, MA Estate Planning Attorney Today
At Fisher Law LLC, our Boston estate planning lawyers are diligent, experienced, and solutions forward advocates for clients. If you have any questions about health care proxies, we can help. Reach out to us by phone or send us a message to set a confidential initial appointment. We provide a comprehensive range of estate planning services throughout the Greater Boston area.
Source:
malegislature.gov/Laws/GeneralLaws/PartII/TitleII/Chapter201D/Section1