Probate In Massachusetts: What Is A Voluntary Administration?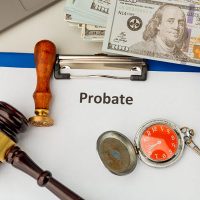 When a person passes away in Massachusetts, their estate must be settled before their property and assets can be passed down to their beneficiaries. An estate is resolved through the probate process. If you have heard anything about probate, you are probably aware that its reputation is that it can be a time-consuming, complicated, and even frustrating process. In some cases, an alternative option called voluntary administration may be available. In this article, our Norwood probate lawyer provides a guide to the key things to know about voluntary administration in Massachusetts.
Voluntary Administration is a Simplified Probate Process 
Voluntary administration in Massachusetts is a streamlined, cost-effective alternative to the probate process designed to facilitate the distribution of assets for small, uncomplicated estates. The traditional probate process can be lengthy, complex, and expensive. In contrast, voluntary administration simplifies the process by allowing an interested party to effectively take control of the process without actually being appointed a personal representative. To be clear, voluntary administration is not an option for all estates in Massachusetts. You must meet the requirements. 
Eligible Estates in Massachusetts: Must Be Valued at $25,000 or Less 
To qualify for voluntary administration in Massachusetts, the deceased's estate must meet specific eligibility criteria. The primary requirement is that the total value of the estate's assets, excluding real estate and the deceased's primary residence, must not exceed $25,000. Further, there can only be one vehicle as part of the estate. The decedent must have been a resident of Massachusetts at the time of their death.
It is crucial to conduct a thorough evaluation of the estate's assets to determine whether it meets the eligibility criteria. Remember, life insurance proceeds, retirement accounts, and assets held in joint tenancy or with designated beneficiaries are not generally counted towards the $25,000 limit. In some cases, proper estate planning can help a person move their estate from over the $25,000 limit to under the $25,000 limit so that they can use the simplified voluntary probate process. 
Any Interested Party Can File a Voluntary Administration Statement After 30 Days 
Once it has been determined that an estate is eligible for voluntary administration, any interested party can initiate the process by filing a voluntary administration statement (Voluntary Administration Statement (MPC 170)). Interested parties include heirs, potential heirs, and creditors of the deceased. Before filing the statement, the interested party must wait for a minimum of 30 days after the decedent's death. The waiting period provides other parties with an opportunity to come forward, potentially moving for traditional probate. 
Contact Our Norwood, MA Probate Law Attorney Today
At Fisher Law LLC, our Massachusetts probate lawyer is a skilled, attentive, and solutions-focused legal advocate for families. If you have any specific questions or concerns about voluntary administration, we can help. Contact us right away for a fully private, no obligation case review. We provide probate law services in Norwood and throughout all of Norfolk County.
Source:
mass.gov/info-details/probate-and-family-court-voluntary-administration-statement-mpc-170