Keep Calm and Don't Change Your Social Security Plan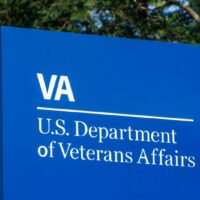 Lacking any kind of reform, the Social Security trust fund will be depleted by 2035, and the system won't be able to pay out all of the benefits that are expected—but don't panic, says Barron's in the article "No, Don't Take Social Security Early. Yes, Even Though It's Running Out of Money."
Despite the headlines, it's not as if the entire Social Security Administration is falling to bits. It's not. Whatever reforms Congress enacts, are not likely to be retroactive. This may be an issue for younger people, but not for people in their 50s and 60s.
Social Security benefits can start as early as age 62, the full retirement age, which depends upon your year of birth, or at age 70. The traditional thinking is that the best time to take benefits is when you are 70, assuming you have a long life expectancy and don't have any urgent need for the money.
That's because the size of your benefit grows while you delay taking benefits. A 62-year-old misses out on as much as 27.5% monthly, by not waiting until their full retirement age. Those benefits grow by 8% a year until age 70. We don't know how long we are going to live, but if we can wait, the greater benefit outweighs the risk of change to the Social Security program for Congress.
The Social Security report estimates that even if Congress does nothing and the trust fund is allowed to run out of money in 2035, the ongoing revenue built into the system will still finance nearly 80% of the currently promised benefits.
To be conservative, assume that your Social Security benefits may decrease a little. But they're not going away anytime soon.
It's more likely that Congress will increase the Social Security taxes, reduce benefits for the wealthy or increase retirement age. Any restrictions on retirees are likely to be phased in gradually.
Baby Boomers are a massive voting block and one reason Social Security is projected to run short, is that this generation is approaching retirement. If Congress does not act to protect benefits, there will be many angry voters and they'll definitely vote with this issue in mind.
Stay the course, experts advise. Do the planning you need to do for your retirement finances and consider that these headlines have come and gone in the past.
While you're planning for the future, don't neglect your estate plan. That includes the creation and update of a last will and testament, power of attorney and healthcare power of attorney. Depending upon your family's situation, it might also include trusts or other estate planning strategies. Meet with an estate planning attorney to prepare for your future and protect your family.
Reference: Barron's (May 19, 2019) "No, Don't Take Social Security Early. Yes, Even Though It's Running Out of Money."