Social Security Error and Medicare Coverage: This One's Not a Scam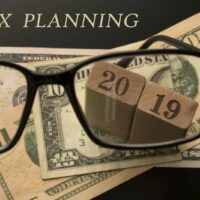 A "processing error" by the Social Security Administration has caused 250, 000 benefit checks to be issued in January without deducting the proper Medicare premiums. The Social Security Administration did not pay the insurance plans, reports NPR in "Social Security Error Jeopardizes Medicare Coverage for 250, 000 Seniors" The problem applies to private drug policies and Medicare Advantage plans that provide medical and drug coverage and are substitutes for traditional government-run Medicare.
Some people will need to find the money to pay the plans, while others may have their plans cancelled and need to fight to have them reinstated.
Both Medicare and Social Security expect proper deductions and payments to resume either this month or next. Insurers are required to send bills directly to members for unpaid premiums, says Medicare.
Neither Medicare nor Social Security would explain how or why the error occurred or provide the specific names of the plans that were shortchanged. They also didn't give the amount that the plans were owed. There is a notice to Medicare's beneficiaries on the website, but it is lacking in detail. The House Ways and Means Chair, Rep. Neal, hasn't received any response from either agency.
Organizations that represent seniors are getting some questions from their members. Two women in Louisiana lost drug coverage, after their policies were canceled as a direct result of the error. A woman in Ohio was reinstated in fewer than 48 hours, after the state's insurance information program for seniors got involved.
Some people may not have noticed that their Social Security checks did not include a deduction for their Medicaid Advantage or drug plan premiums. They may have thought the extra amount was an expected cost-of-living increase.
Medicare beneficiaries have had the option of paying premiums through a deduction from their Social Security benefit checks for more than a decade, or they can pay directly through a credit card or a checking account instead of from their Social Security benefits.
Insurance companies must allow members at least two months from the billing date to pay. They must also offer a payment plan for those who can't pay several months of premiums at once.
The acting director for the Medicare Plan Payment Group warned companies that they must take these steps to avoid invoking their policy of disenrollment, if the member fails to pay premium while the member is adhering to the payment plan. The federal policy director of the Medicare Rights Center, an advocacy group, is concerned that older adults will view their bills with suspicion, which could lead to further problems.
Reference: NPR (June 6, 2019) "Social Security Error Jeopardizes Medicare Coverage for 250, 000 Seniors"