What Bills Has Congress Introduced to Help Veterans?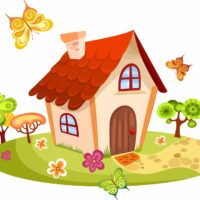 radio.com's article "Congress introduces bills to increase veteran benefits, refund home loan fees, help women veterans, " lists all of the legislation that's been introduced in Congress aimed at helping veterans.
Cost of living adjustment (COLA). Senators Johnny Isakson, R-Ga., and Jon Tester, D-Mont., chairman and ranking member of the Senate Committee on Veterans Affairs, introduced the "Veterans Compensation Cost-of-Living Adjustment Act, " which aims to increase veteran disability benefits from Veterans Affairs.
The COLA for veterans will mirror the increases to Social Security recipients and is decided by the Bureau of Labor Statistics' Consumer Price Index annually.
"My top priority is to ensure that veterans and their families receive the benefits they earned while serving our country, " Isakson said. "I'm proud to introduce this legislation to increase benefits for disabled veterans in keeping with rising costs of living."
Home loan fee refunds. Tester and Sen. John Boozman, R-Ark., introduced a bill to make certain that the VA repays disabled veterans for home loan fees wrongfully charged.
An Inspector General report revealed that the VA wrongfully charged nearly 73, 000 disabled veterans $286.4 million in home loan fees. The VA has been aware of the fact that it owes those veterans the money since at least 2014.
"The (VA's) failure to uphold this responsibility has unduly burdened disabled veterans. This bill ends the VA's practice of unlawfully charging veterans who qualify for funding fee waivers. Ensuring the VA implements a process to reimburse veterans who weren't required to pay in the first place and prevent veterans from unfair penalties in the future must be a priority, " Boozman said.
Care for women veterans. Rep. Lauren Underwood, D-Ill., introduced the Caring for Women Veterans Act, which would create an annual VA report to make certain that women veterans receive quality healthcare from VA hospitals.
The population of women veterans will nearly double by 2043, and advocates say the VA must modernize to ensure that all VA facilities are equipped to provide comprehensive services for all veterans.
Veteran burials. Another bill from Boozman and Tester is designed to assist state cemeteries in meeting federal standards for veteran burials.
Reference: radio.com (July 15, 2019) "Congress introduces bills to increase veteran benefits, refund home loan fees, help women veterans"