What Is Elder Neglect?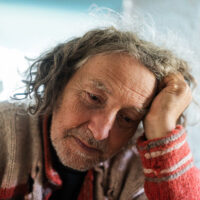 As our loved ones age, they usually need increased support and care. Unfortunately, this care is not always provided even when it is the duty of others to provide it. Elder neglect occurs far more often than most people realize, and if you have suspicions that your loved one is not receiving the care that they deserve, our experienced elder law attorneys can help. Call the office or contact us at Fisher Law in the Boston area today to schedule an initial consultation of your case.
What is Elder Neglect? 
Neglect refers to mistreatment of an individual through a lack of attention that rises to the level of carelessness or a lack of regard for a person's health and safety. Elder neglect refers specifically to this type of behavior with people who are sixty years old and older. Elder neglect can present itself in many different ways, with the most common forms including:
Physical neglect: Failing to attend to a person's medical, hygienic, nutrition and dietary needs, that includes dispensing medications, changing bandages, bathing, grooming, dressing, or failure to provide ample food to maintain health.
Emotional neglect: Causing emotional pain, distress, or anguish by ignoring, belittling, or infantilizing the needs of adults. Emotional neglect can also be caused by discounting the emotional wellbeing of others as well as isolating the elderly from visits or contact by family and friends.
Abandonment: Deserting the caregiving needs of an elderly person while also neglecting to arrange for that person's care during the caregiver's absence.
Financial neglect: Disregarding the financial needs of an elderly person, such as failing to pay rent, utilities, mortgage payments, medical insurance, taxes, and assessments.
Self-neglect: When an elderly person fails to tend to their own physical, emotional, and financial needs to the point that it threatens their health and wellbeing. 
Signs of Elder Neglect 
If you are unsure of whether an elder that you know is suffering from neglect, there are certain signs that may indicate that an intervention is needed. Consider speaking with a legal professional if you notice any of the following signs:
Suddenly unable to meet their own essential physical, psychological or social needs,
Disappearing from contact with neighbors, friends or family,
Appearing hungry, malnourished, or with a sudden weight loss,
Appearing disoriented or confused,
Appearing disheveled or wearing soiled clothing,
Failure of caregivers to arrive as scheduled or disappearing without notice,
Expressing feelings of hopelessness, worthlessness or insignificance,
Failing to take prescribed medications,
Blaming self for problems arising with family or caregivers, or
Living in squalor or hazardous situations like hoarding or cluttering 
Talk to Our Office Now 
Are you concerned that an elderly loved one may be suffering from elder neglect? If so, the knowledgeable and compassionate Norwood elder law attorneys at Fisher Law are here to advise you of your legal options and to help your loved one get the care that they need. Call the office or contact us online to speak with one of our lawyers and schedule an evaluation of your case today.
Source:
ncbi.nlm.nih.gov/books/NBK98799/