5 Questions To Ask Nursing Home Staff In Light Of The Continuing COVID-19 Pandemic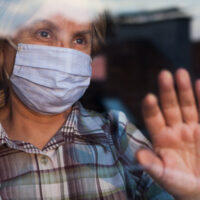 The continuing COVID-19 pandemic has drastically impacted nursing homes. This pandemic has resulted in nursing homes having to take steps to ensure that their elderly residents who are already susceptible to illnesses are also protected against COVID-19. The following article will provide some helpful questions that caregivers and family members should be prepared to ask nursing home staff to ensure that their residents remain safe during the pandemic.
What is the current status of COVID-19 vaccinations within the facility? It is important to understand what policies the nursing home has regarding COVID-19 vaccinations. The elderly receive priority for vaccinations, so it is important to know if and how the nursing home is working to ensure that all residents are vaccinated in a timely manner. It is also helpful to determine how many residents have already been vaccinated in comparison to how many are awaiting vaccinations. Lastly, it is crucial to know what percentage of the nursing staff has been vaccinated, as they are constantly around residents.
In the past two weeks, has anyone within the facility tested positive for COVID-19? This is an important question to ask and applies to both residents and nursing staff. Federal guidelines require individuals to quarantine for at least 10 days after receiving a positive COVID-19 test. As such, you should inquire as to what specific measures the facility takes when a resident or staff member tests positive for COVID-19. You may also want to ask what specific steps the facility takes to protect residents from other residents or staff who test positive.
What steps is the facility taking to reduce the potential spread of COVID-19? You should ask the facility what specific measures they are taking to ensure that residents and staff are protected from the potential spread of COVID-19. These measures may include things like frequent sanitation of rooms, using personal protective equipment (PPE), providing hand sanitizer stations throughout the building, and utilizing physical social distancing protocols.
Have there been any changes to social programs within the facility? Many of the social activities people used to enjoy were eliminated due to the pandemic. For elderly residents, these social activities could be crucial in helping to break up the monotony of living in a nursing home. You should ask the staff which activities have been canceled altogether, as well as which activities have been modified to accommodate COVID-19 restrictions.
How is important information being conveyed to family/caregivers? Some nursing homes have restricted caregivers and even families from freely accessing their loved ones due to the pandemic. As such, it may be more difficult for caregivers and loved ones to receive necessary information regarding residents. You should ask the facility what their processes are for informing caregivers about important issues, such as when residents are scheduled for vaccination.
Do You Have Questions about Nursing Home Planning? Contact Our Norwood Elder Law Firm
If you have additional questions regarding the nursing home planning process, please contact the Norwood and Greater Boston elder law attorneys at Fisher Law LLC. Our firm has extensive experience in all areas of elder law and we will ensure that you have the proper resources to make the best decisions for yourself or your loved one.
Source:
aarp.org/caregiving/health/info-2020/nursing-homes-coronavirus-faqs.html